Well hello ladies and gents,
This weekend saw the final Silhouette Burlesque of the year, featuring some of my very favourite performers...
I'm going to keep this blog brief as there really is nothing more to do than sing the praises of all the girls involved!
I sang my usual strange mix of numbers, 'Science Fiction Double Feature', 'Sweet Transvestite' and an old 50's number 'Witchcraft'. Rocky Horror numbers always go down well at The Appleby. I also performed my 'Lullaby' sing and fling act as mentioned in
my previous blog about the Edinburgh Fringe.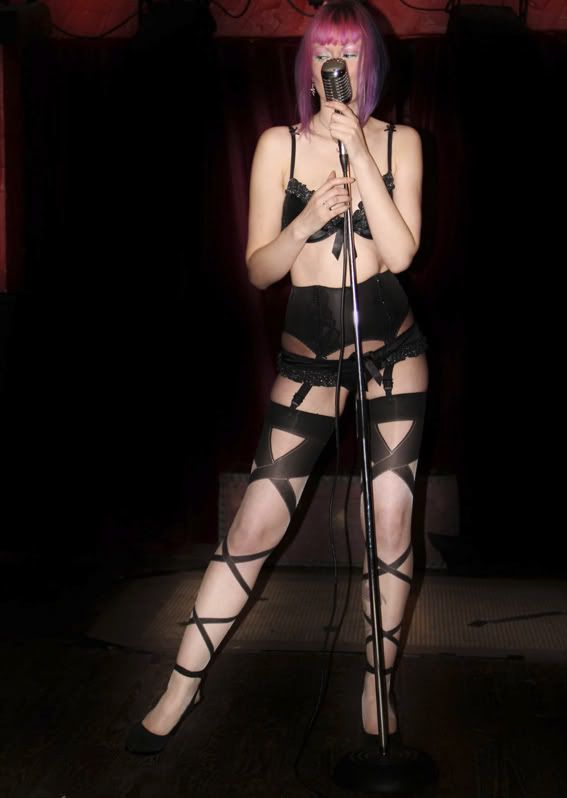 Lady Wildflower
performed her 'Vodoo Dolly' act, an interesting take on the theme, I shan't spoil the twist though. She also performed her pink fan dance to 'Pink' by Aerosmith, I actually booked her on pics of this gorgeous costume (as someone who doesn't DO fan dances that says alot!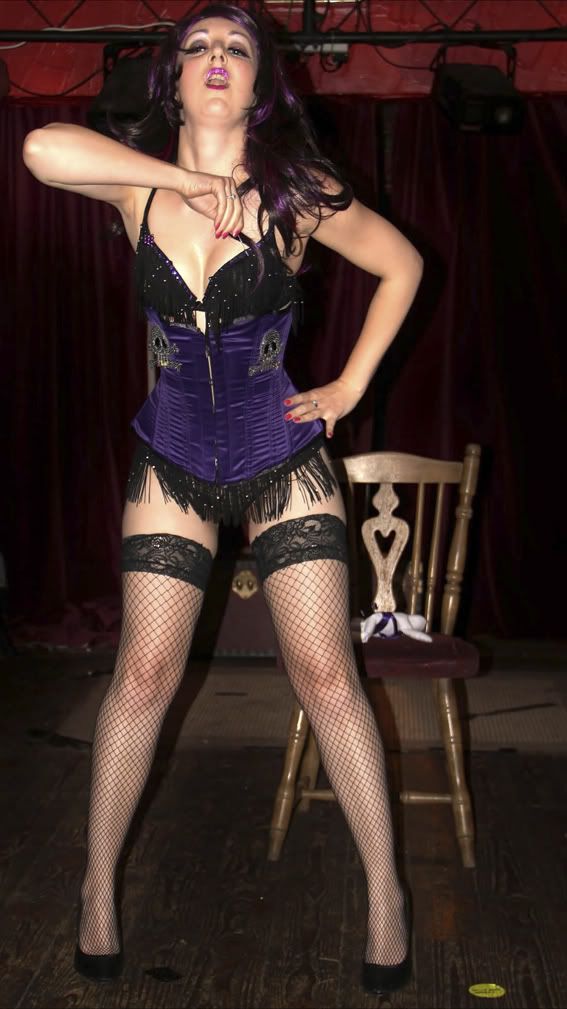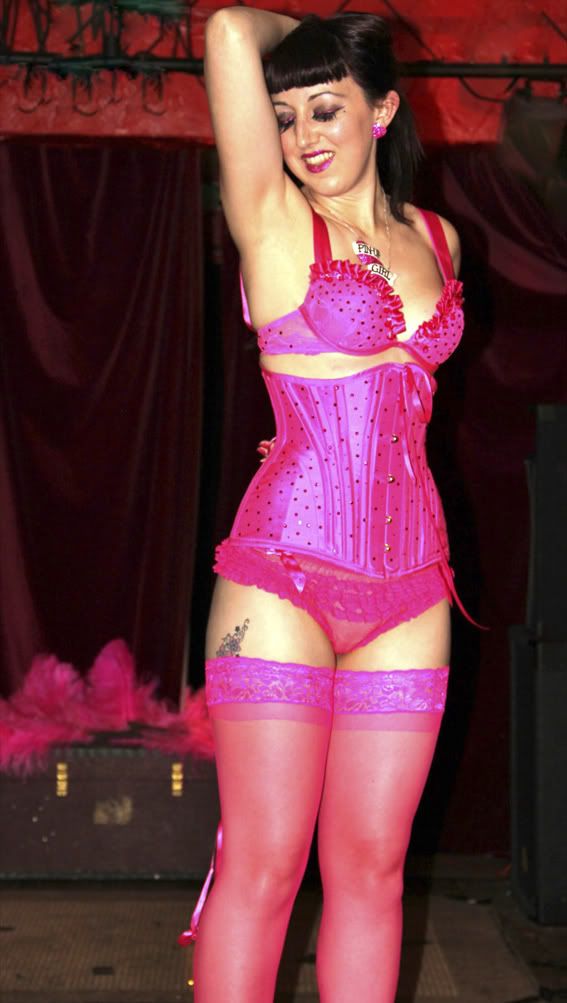 Our gorgeous poster girl
Ginger La Rouge
performed her 'Walk like a panther' routine, delightfully raunchy, and her fantastic 'Sonic the Hedgehog' routine, Hula hooping in 6" heels whilst skilfully removing clothing is some mean feat!
Last but not least my Muse
Emerald Ace
with two very contrasting routines, her Jackelope and her Emotional Strip. Both routines brought me to tears but at both ends of the emotional spectrum. Truly an inspiring performer in all areas, I would hate her if she weren't so amazingly nice! She also writes a rather interesting blog which you can read
HERE
.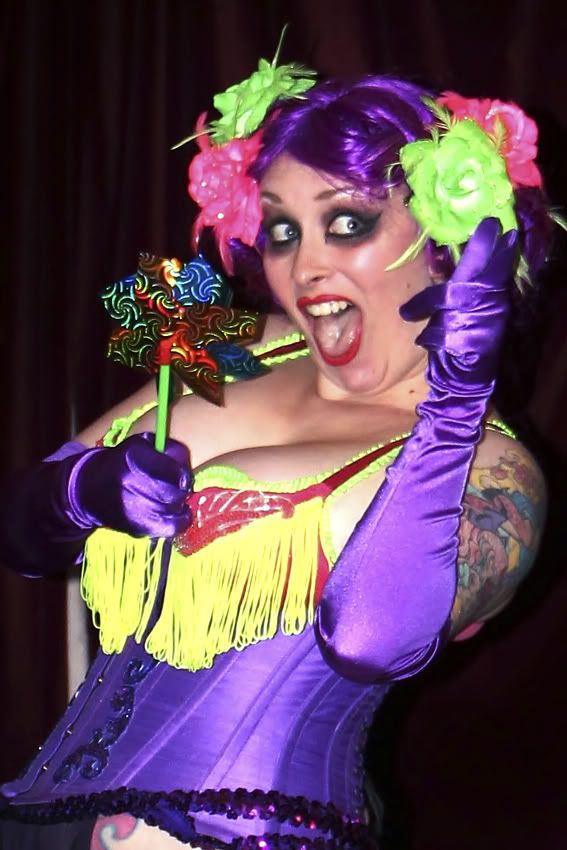 Thanks as always to my amazing team, DJ Sherz, Kev & Shell at
the Appleby
,
J from Graven Images
for the pics and all my lovely regulars. Sadly as I said this is the last Silhouette Burlesque of the year, we will be back next year with some one off shows. Taking a little time out while we leave you hungry for more!
TTFN
CF
x
All Images are (c) Graven Images and must not be published or reproduced in any medium without prior written permission from the photographer