On holiday...
Well sorta, not working at least, decided it was time I took a few days off again. Problem with being a self employed artistic sort means I pretty much work 12 hours a day (at least) 7 days a week. I struggle to relax at home as there's always something I should be doing, so for me to relax at all I have to put myself in a position where working is impossible. Still being without a computer for editing and with my gigs at the Edinburgh Fringe imminent I figured now was the best time for a little break. So me and the Evil Genius packed up and toddled off to his mamma's house in deepest darkest Wales for a few days of quiet.
The highlight (and partial reason for this holiday) was an appointment at
Ashmans Vintage
(the wonderful shop that I refused to tell you the name of in my
earlier holiday blog
). Now as far as I know unless you are a rich lady in an MGM musical you only usually get appointments at dress shops when you're buying a wedding dress, so I was busting with excitement over having an appointent without needing to do something expensive like getting married! I was counting down the hours the whole night before, Mamma Genius was pretty excited as well. The shop did not disappoint, the delightful lady who owns the store is a vision of what I want to grow up to be. Stylish yet quirky with the gait of a woman who modelled in her youth and the opinions of one who has been involved with fashion her whole life (and I mean REAL fashion not high street).
I started my methodic rummaging with the accessories counter, gloves excite me rather more than they should, I ended up with four pairs to add to my already rather large collection. I got a pair of full length emerald green gloves, a perfect match to one of my sing and fling costumes, although at some point someone has replaced the wrist buttons with nasty cardigan buttons, I intend to swap them for some black jet buttons when I can source some. I also found a beautiful pair of full length black gloves embellished with tiny wire, pearl and diamonte flowers, I have never seen such fine embellishment on a pair of gloves. Another addition was a delightful pair of small white day gloves with rouching at the wrist and a tiny flower. However the highlight of my glove shopping, and another item ticked off my 'possessions that make you a real lady' list, a pair of white kid leather gloves. I have been searching for years for a pair that fit my stupidly long fingers. I resisted the urge to look too thoroughly at the jewellery but I did get a beautiful AB iridescent shell necklace that needs restringing but the beads will look amazing on stage.
Then we moved onto the gowns, now I did take my camera and had intended on taking pics as we went along for you lovely people, however I of course got far too over excited and forgot to photograph anything until I got home! The first outfit I tried on was an amazing 1940's 'new look' dress suit in green and yellow flecked wool. It was a stunning creation but I must admit, just not me. Although it was VERY reasonably priced and some lady is going to be very very lucky to own it. Next we moved onto dancers gowns of which I tried two, one 1940's emereld green taffeta with tons of rouching and one 1950's in pale lilac satin with a black and white abstract flower print. Both were absolutely gorgeous and moved beautifully but neither would have been particularly easy to remove on stage, however they were teeny tiny so hopefully they'll still be there in the future when I have more cash! The days winner was a 1940's black silk dupion long sleeved gown. It's one of the most amazing pieces of tailoring I have ever seen and fits me like a glove. I am busy constructing a whole sing and fling act around it for my performance at the Edinburgh Fringe. I can feel a trip to Ashmans will become an annual event, mainly as I have to save up for a year just to feed my glove habbit! I must pluck up the courage to ask the lovely lady if she'd like me to do some photography for them sometime, but all those beautiful dresses made me shy!
I shan't bore you with the rest of the intimate details of my wonderfully uneventful holiday, but there was ice cream, tea shops, pub lunches, a trip to the beach and mostly sitting in the conservatory reading, ok looking at the pictures, in a giant book about the golden years of Hollywood. As always, exactly what the doctor ordered. I did take some pretty pictures of the garden whilst I was there, popped a couple of those at the bottom.
On return from our quiet holiday we were brought right back to our bonkers little world with a visit from some of the Glasgow Glitterati,
Daiquiri Dusk
,
Cherry Loco
and
Cat Aclysmic
. Being in the Midlands Chez Fox makes a perfect stopping off point for the northern hordes whilst on their way down south. After a nice evening a chilling out we found time for a photo shoot before they had to whizz home. Again no preview as I still don't have a functioning computer, but it is being built as we speak so expect lots of posts about photo shoots soon!
Next weeks exciting event is a trip to perform at the Edinburgh Fringe (my first time there as well), I've got two shows booked, one at
Kabaret
and one at Looks that Kill and safe to say I am bricking it about performing at such an institution of the cabaret world. I will of course post a blog of the events when I get back.
TTFN
CF
x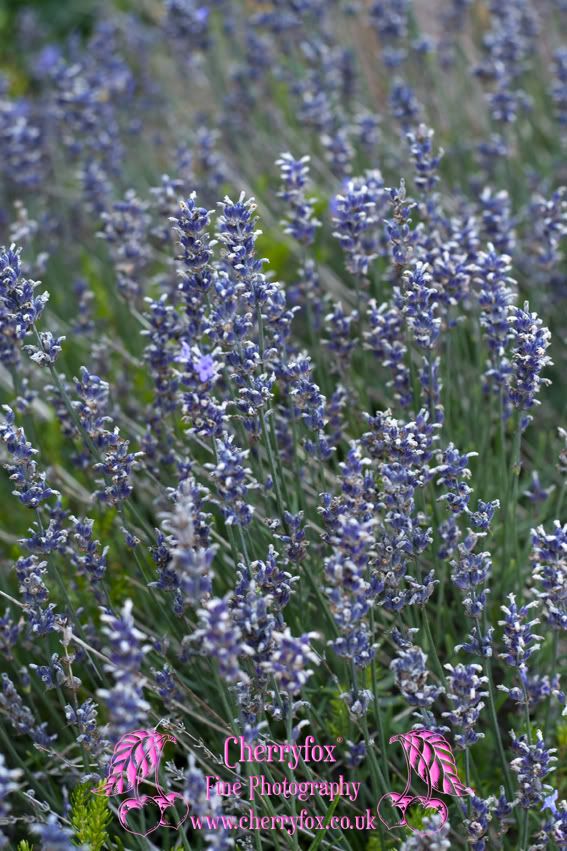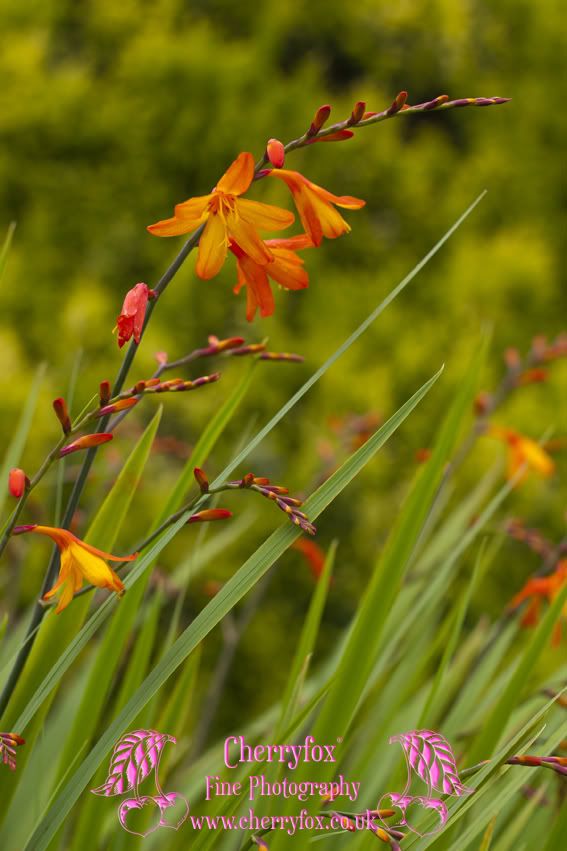 All Images are (c) Cherryfox® Fine Photography and must not be published or reproduced in any medium without prior written permission from the photographer