So, a couple of days ago I received a very exciting email from a very exciting publication. Whilst explaining that I STILL hadn't got round to putting up a proper website despite owning Cherryfox.co.uk for some years, I directed said exciting publication here to see a sample of my work. After pressing SEND I realised in horror that I hadn't posted here since the end of last year! Alas blogging went the same way as housework, to the bottom of the to do list under all the stuff that pays the bills. So in case said exciting publication does come to look here I thought I'd post a little something about everything I've been doing that's been keeping me away from blogging. Well the interesting bits anyway, wont bore you with the 'stuff that pays the bills'.
January
So truth be told after the hectic end to last year, I didn't do much in january, we had a visit from a delightful little kitten who got shut out of his house, we called him Wally (like the Flash), he stayed overnight and then we found his mamma the next day.
I made a gorgeous two tone purple and green taffeta corset for my fav customer, as well as a mask to go with the lovely fan
Daiquiri Dusk
made for her. We of course christened it with a photo shoot.
I started Argentine Tango lessons with the Evil genius, the music's great and we're not too bad at it.
Sally Bowles inspired shoot with Lady Wildflower for my 'Inspiration' project
Feburary
Drag queen inspired shoot with Vendetta Vain for my 'Inspiration' project
Performed burlesque and 'sing and fling' at the wonderful
Kinky & Quirky
at
The Rainbow Hotel Torquay
, it was all kinds of awesome! Performed with Missy Malone and Lambchop Magoo, I even got to take the Evil Genius along as well, he now refuses to go to anything that's NOT K&Q.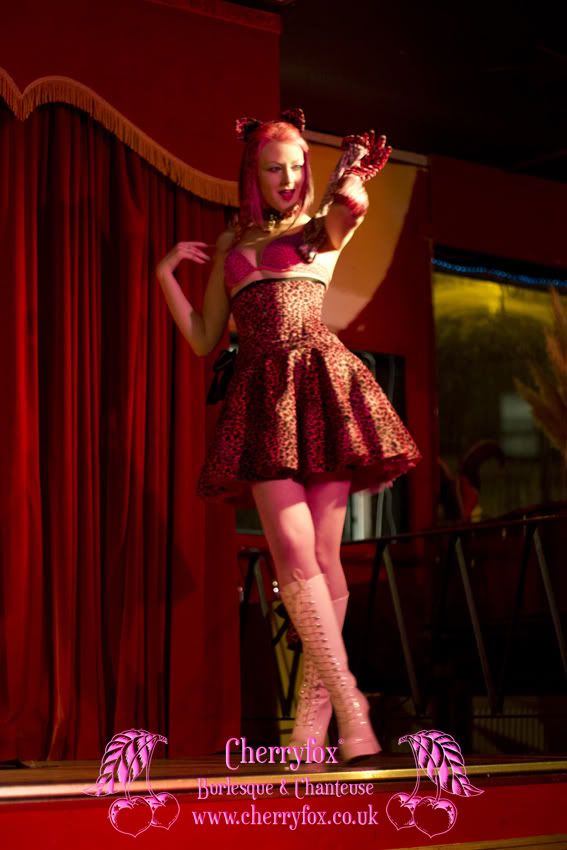 Went along to Oddball Burlesque run by my sister from another mister
Emerald Ace
, great line up. Sadly no pics as we arrived late and were right at the back.
Family Portrait shoot, not fun, 12 people, two babies, one kid who'd slid down a wall the night before, and a customer who wanted me to bend the laws of physics for her! This kid was cool though...
Corporate head shots for a pals CV, however she's too nice to do straight corporate so we did laughing instead...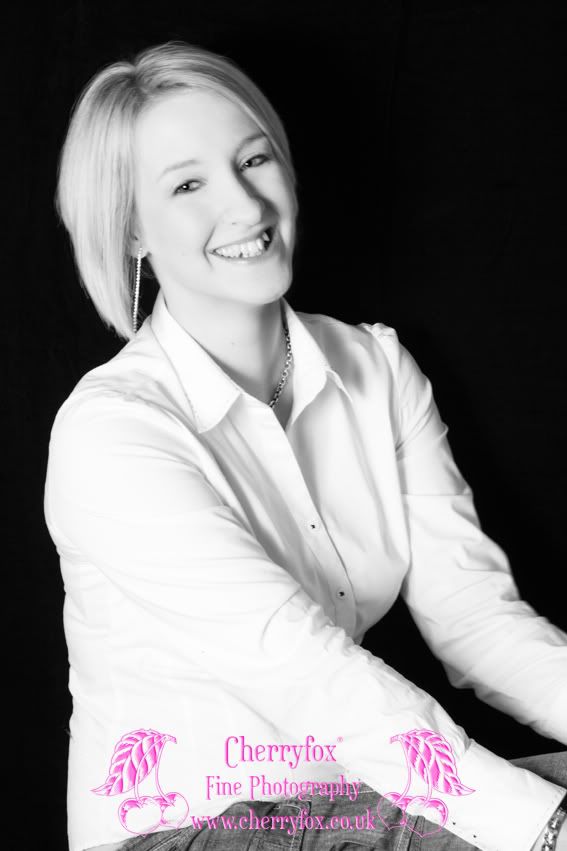 March
Made a gold and turquoise corset for my favourite customer from a deconstructed
designer jacket, upcycling to the highest degree! And a photo-shoot of course.
Had a little holiday in Wales
Went to see Seth Lakeman, gosh that boy is outstanding on the fiddle!
April
Myself and DJ Sherz performed our first ever wedding gig as a team, I sang a couple of sets, sherzy span the tunes and the Evil Genius was chief in charge of lifting heavy stuff. Wedding was for a fab punk couple so suffice to say we didn't have to stick to wedding party classics. Closed the night with Hayseed Dixie. Great fun.
April also saw the sad end of Red Rocks, I've had a great time resident songstress there and it's sad to see the end of an era. Thanks to Fey Tish and Jay for everything x
May
Well may was a little quiet exciting event wise, owing to my bathroom wall deciding to disintegrate when we tried to change a broken tile and subsequent repairs.
Corporate events shoot for my ex employers, Staffordshire University Student Ambassadors, best job ever, I actually miss it, never felt like a proper day job, it was too much fun. This image is not an out-take, he was given the crown as an award and that's the vice chancellor with him *giggles*
June
My birthday is at the start of June so another delightful holiday in Wales practising to be an old lady to celebrate being one year closer to being an old lady.
Performed 'sing and fling' at Life is a Cabaret in Goole for the delightful Dani Risebury, it was an almost entirely female audience, which was weird cause it was in a working mens club *giggles*
July
Did some promo shots for my illustrator friend 'Goth Alice', her Tshirts are nice, go buy one!
Visit her shop here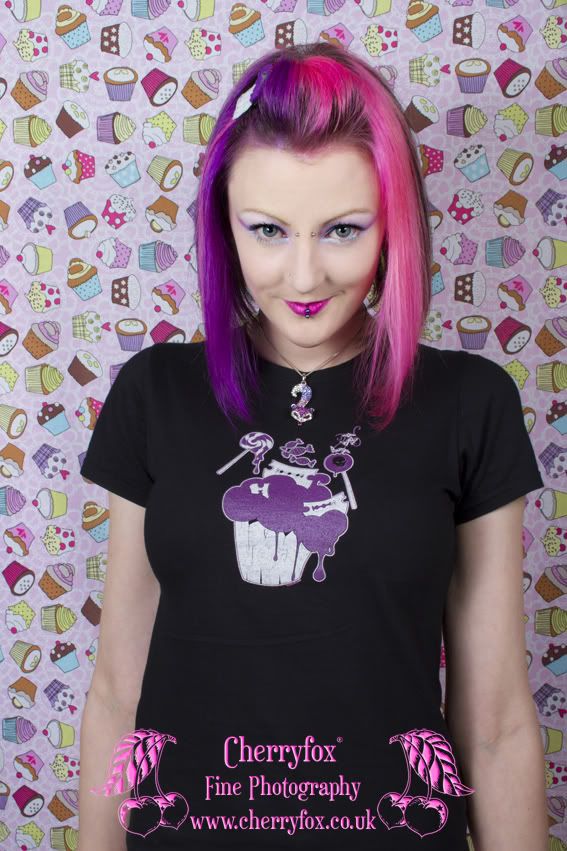 Made a couple of plushies, a Davey Jones (to go with the Jack Sparrow I made last year) and a Silent Singer, the latter scared me.
Rest of July was taken up with sewing, rhinestone and singing in preparation for the fringe, 5 weeks to make 6 entirely new costumes, including undies and shoes. I burnt myself allot!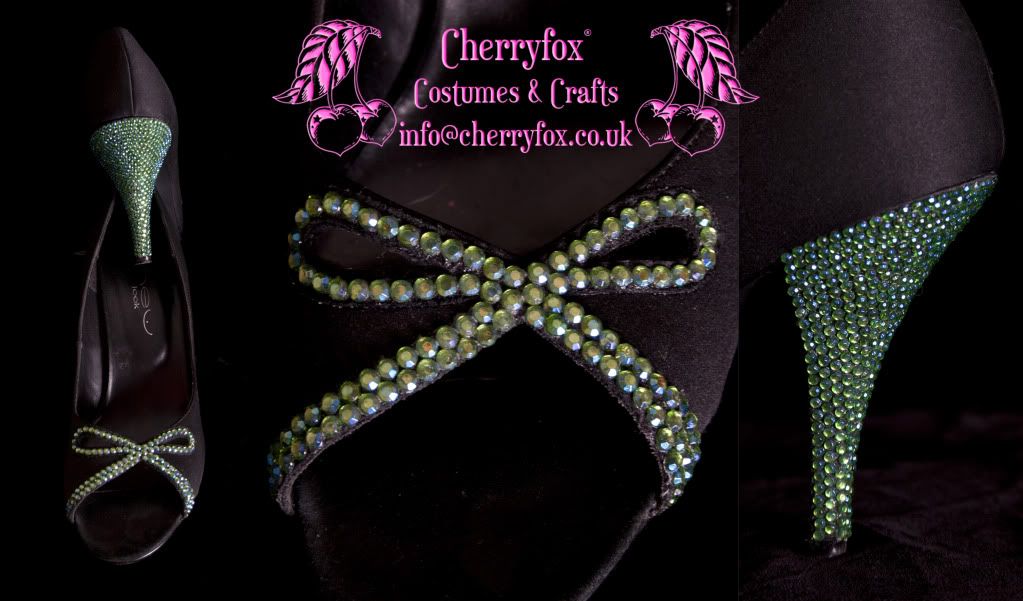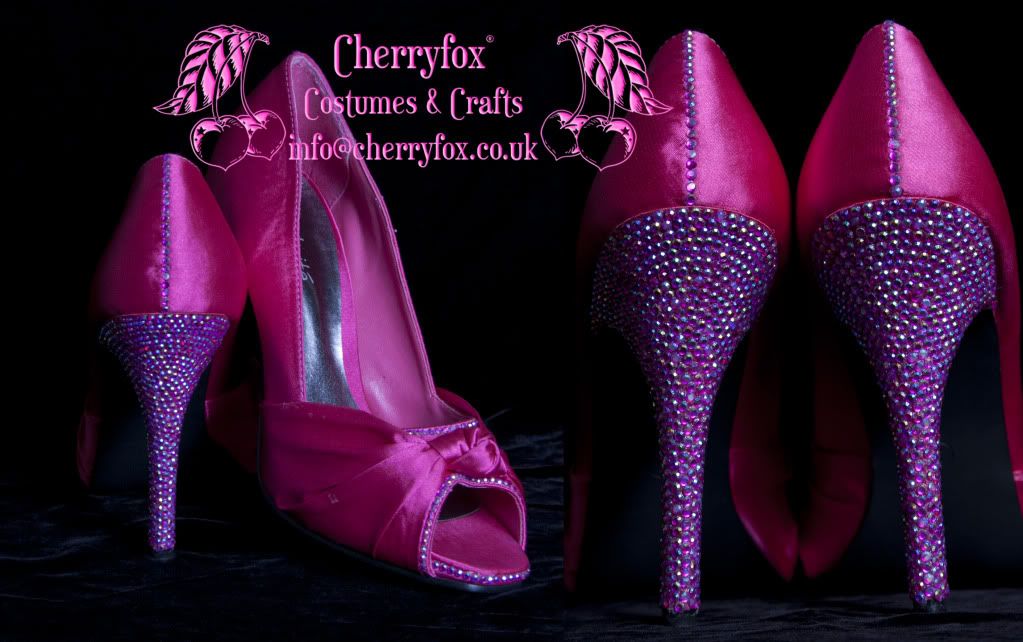 August
Went to see 'Batman Live', it was pretty gosh darned amazing. The staging was great, they did so much with a small space, the corp really did well with their blocking there was so many of them! Cat Woman also looked allot like Vendetta Vain, this made me smile.
Residency at
Itsys Kabarett
at the Edinburgh Fringe. This was both the most amazing thing I have ever done and the hardest too. First proper 'run' I've ever done as a performer and to be on the bill with other performers that just left me in awe, was both inspiring and humbling. I love working with people who make me want to be better. I will get round to writing a proper blog about this in the near future when I get some piccies to show you.
Gogo danced at Daiquiri Dusk's Hair metal night
'Trash and Burn'
, note to self I am too old to gogo dance, my knees were adding some dreadful percussion to the music! Still it was super fun, especially the impromptu hair metal burlesque-off to Poison!
September
Generally recovering from the Fringe, sleeping 4 hours a night and eating once a day are bad for you!
Designer Shoe shoot, so many beautiful shoes in my studio, good job they were all a good 2 sizes too big for me!
And then it was now.
I have a bundle of shoots for the 'Inspiration' project still to show you, edited shots of Tempest Devyne, Ginger La Rouge and Cherry Loco. Sets still to edit from Suzie Sequin, Glorian Gray, Ivy Wilde, Cat Acylsmic, Emerald Ace, Daiquiri Dusk, Lady Wildflower and Vendetta Vain! (gosh I really must get these sorted!)
Working on two new 'sing and fling' costumes, a classic 1940's 'nude' look and a more edgy yellow and black look.
First job though, is to get Cherryfox.co.uk sorted so I dont have to worry about how I haven't updated my blog in a year! *giggles*
CF
x
All Images are (c) Cherryfox® Fine Photography and must not be published or reproduced in any medium without prior written permission from the photographer